Care Tips
BabyMonkey slings are slightly longer (around 8%) than the size you ordered because they will reach their real size after the first washing.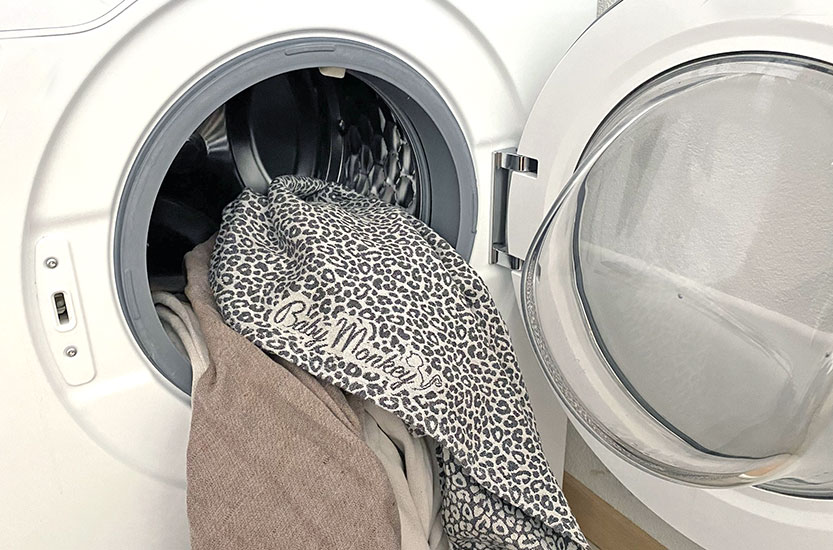 Washing
We suggest following the washing instruction on the label. Before you use it, wash the sling alone in the washing-machine. Regarding our ring slings, it is a good habit to put the rings in a case to avoid they get damaged and scratched by the washing machine's drum. As for all the other textile products, also baby slings could be damaged by the contact with buckles, hooks, Velcro and others.
Drying
Our slings can be put in the dryer, yet avoiding this drying method will make the sling life longer.
Ironing
Iron your sling with abundant steam in order to convey more softness to the fabric..
Safety
Carrying a baby in a sling is a pleasure both for the carrier and the baby, but you must be careful and sensible: your baby's safety is first of all your responsibility. If your baby is premature or has some health issues refer to your pediatrician before using a sling.
Posture
The physiological position of a baby during the carriage with a baby sling is with his/her legs slightly opened and their hips in squatted seated positions, drawing an imaginary "M". In doing so, the back of the baby take its physiological "C" shaped spine and the weight is distributed on the pelvis. Baby's face must always be visible and never covered by the fabric so that they can breathe easily. The correct position to carry your baby is the one allowing you to easily kiss their head.
Baby Sling Positions
To tighten correctly your woven wrap, you should adjust it so that your baby's body fits together with yours and you find the most comfortable position. When carrying your baby it is good to check that the strips of fabric position under baby's knees, so to be a uniform support. BabyMonkey slings offer an excellent support, necessary for the correct position of the baby.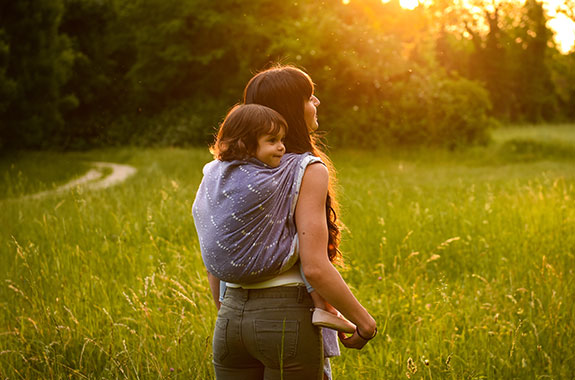 Activties to avoid
When carrying your baby avoid dangerous activities: do NOT drive, ride a bike, a motorbike or others; do NOT wear your sling while cooking or using dangerous objects; do NOT use it when taking a shower or being into the water.
Clothing
Wearing suitable clothes is important to obtain the best comfort both for you and your baby: remember that your bodies will mutually benefit of their heat and that the sling will work as a cover for the little one. Check periodically your child's thermal condition.
Preservation
For your baby's safety, periodically check your sling: should there be any wear signs do not use it.