BabyMonkey® is a registered trademark manufacturing kids and babies products, such as baby slings, baby carriers, decorative objects and furniture for kids' bedrooms.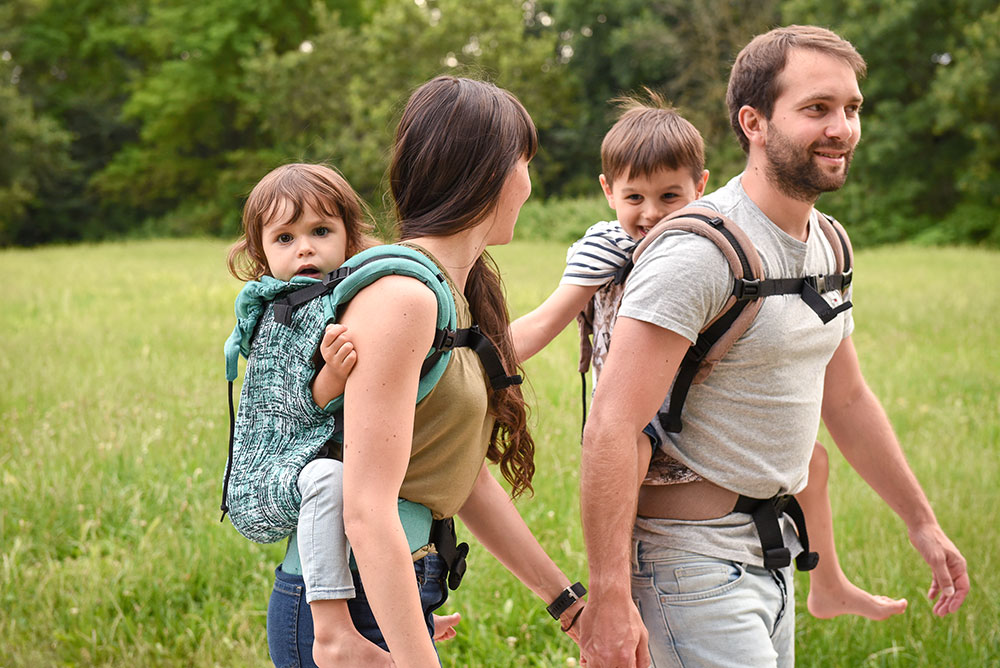 Back in 2014 we became parents of our little Federico and we were looking for a carrier for our baby to cuddle him for long, while keeping our freedom of movement and hiking in the mountains. We wanted a product to be high quality, produced with natural raw materials and produced with low environmental impact. After weeks spent looking for them, we decided to create ourselves products meeting parents and kids' needs: this is how BabyMonkey was founded! We put together Diego's great experience and skills as a textile engineer, with those of Rosa, fashion designer, and we started designing baby slings and baby carriers for our "baby monkey", who inspired the name of our brand. Nowadays, BabyMonkey is a big company with a 40-people-team, working everyday to create products for parents and kids Snuggling together.
Our story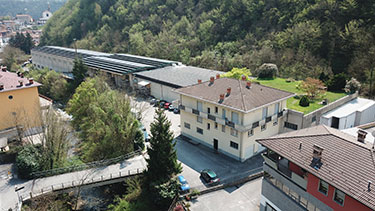 Wellness, comfort and affection are the pillars on which BabyMonkey is based. This brand was born from the idea of a mother, fashion designer and engineer, in cooperation with Tessitura F.lli Grassi s.n.c., a company which has been manufacturing high quality fabric for three generations. BabyMonkey believes it is possible to create a new way of living the relationship between parents and children, in a dimension made of intimacy, love and safety. This is the reason why our company studies, designs and manufactures its products in Italy with expertise, commitment and quality in order to cope with modern parents' needs.
Made in Italy Quality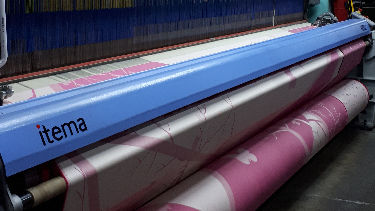 Design, weaving and tailoring: the production process of BabyMonkey products is 100% made in Italy. BabyMonkey products are available in different and unique decorations. You can choose among delicate, classic or creative patterns. Our commitment in designing BabyMonkey items - the research of spun yarns, twines and the care for details - allows to reach the best results in terms of safety, comfort and appearance. Our expertise and competence in the weaving process, ensures the production of high quality products, every product is checked in order to guarantee its perfection. BabyMonkey products are woven with high quality yarns and coloured with non-toxic and durable pigments. Yarns and dying operations are Oeko-tex certified. The artisanal tailoring is the last step which conveys an excellent quality level.
Sustainable Manufacturing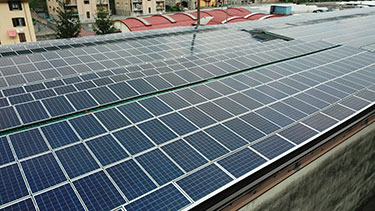 The impact on the planet is our company's priority. We are particularly careful in keeping our production processes as green as possible in order to reduce the environmental impact. In order to do that, in 2018 Tessitura F.lli Grassi has installed a photovoltaic system to meet the energetic need of our production system. We opt for recyclable or recycled packaging for our products, reducing the environmental impact of our items for our customers.