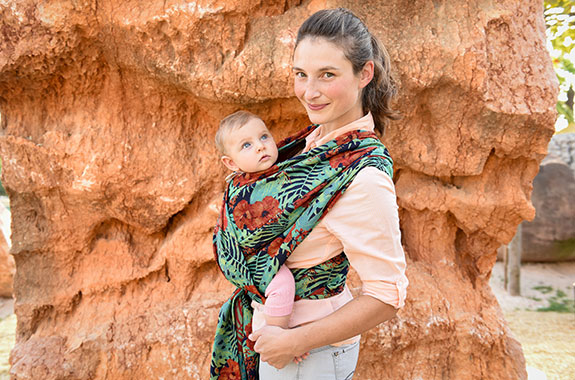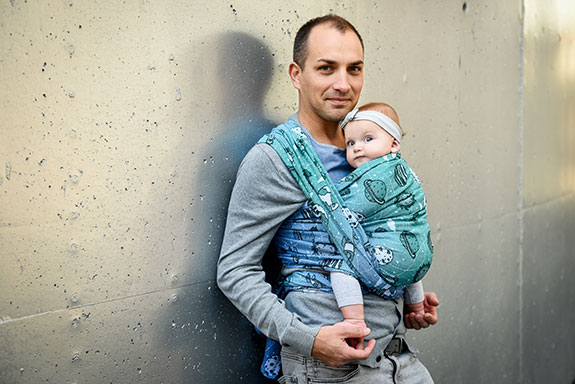 Diagonal twine
The fabric twine is diagonal to convey softness, elasticity and support.
Jacquard weaving
Thanks to the jacquard technique, BabyMonkey slings are decorated with creative and eclectic patterns without renouncing to an unequalled resistance.
Hood corner
The hood corner, which only very few baby slings have, conveys a better resistance of the rim to wear and washings and gives the sling a better and well-finished appearance.
Diagonal tails
The tails are diagonally cut, making the creation of the knot and the passage through the rings easier.
Central label
All BabyMonkey rigid slings have a label to distinguish the centre in order to make bindings easier.
Aluminium rings
BabyMonkey slings rings are especially made for the BabyWearing: they are made of die-cast aluminum, without joints, hypoallergenic and extremely resistant.
Gathered shoulder
BabyMonkey ring slings are all tailored with a gathered shoulder, that is "open", so that the weight is evenly distributed on the carrier's shoulder, to convey a greater comfort.